You replied: 'Yes, I will' and find yourself filled with a warm feeling from your little toe upwards till the tips of your hair.
How very exciting!
Soon the planning begins, the location is booked, invitations are sent, the caterer cancels last minute and you start wondering at what point you changed your career path to 'wedding planner'.
The special day comes and in the end it all goes well. You breath in, breath out, kiss your spouse and hug your parents. What an adventure!
If that sounds too stressful, until the 11th of January 2016 you can win a dream wedding with 100 guests on Lanzarote worth 27.000€. We wish you the best of luck!
But now it's time to relax from all the planning! Time for you! (You meaning the 2nd form plural not singular.) Time to spend time alone. (alone meaning together.) Time to go exploring. Time to catch the sun. Time for honeymoon!!
What follows is my personal pick of the 5 ideal Honeymoon Villas for honeymooners on the Canary Islands. (I haven't been married 5 times, but still…)
Villa Las Burras on Gran Canaria
Sun, sun sun! The Villa charms you right away with its colourful décor.
But I know, no matter how pretty the house, the first thing you will do, is checking out the nearest beach.
But there you are already. Only a few minutes walking, and you reach the San Agustín Beach. If you keep walking, you stand on top of the wonderful sand dunes, which Gran Canaria is famous for.
You continue your journey, and like everybody who is walking on the beach hand in hand, you will forget the time, and come home late to Villa Las Burras.
Just now you pay full attention to all the comforts the Villa has to offer: a sun deck, a large terrace, stunning sea-views and a private pool!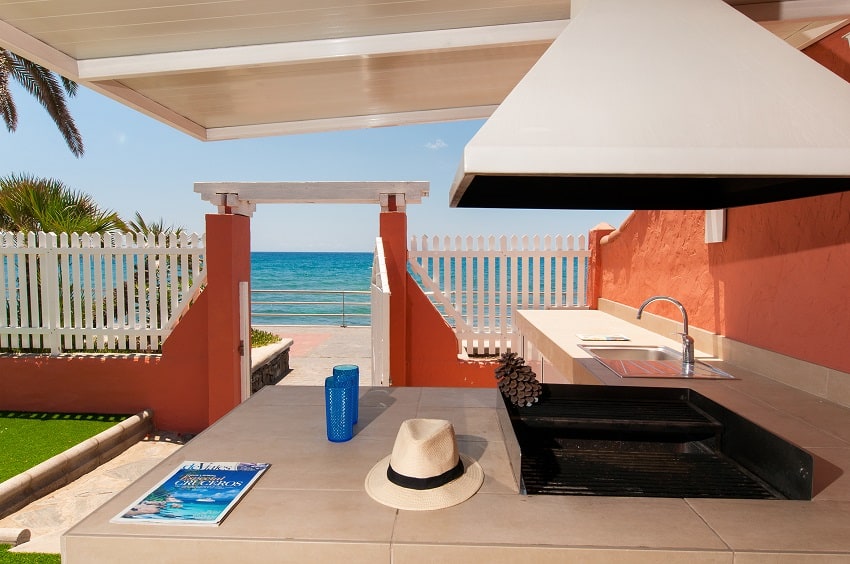 Finca Esperanza on La Palma
Welcome to your honeymoon Lord and Lady! (or Lord and Lord or two Ladies, you all are welcome on the Canary Islands).
I introduce you to Finca Esperanza. The atmosphere is noble. You have seen the pictures, but live, this house takes your breath away. You may dine every day in a different place, even if you stay for weeks. Well, you got me, I exaggerated a bit here, but you get my point. This stately home with a living area of 280m² sits on an estate of 6,200m² and is surrounded by a gorgeous, park-like landscape, inviting for romantic strolls.
No efforts were spared in the furnishing of this royal residence. The woods are of finest quality and the furnishing of timeless elegance.
The view reaches from the covered breakfast terrace over the old wells, the "Aljibe," all the way to the Aridane valley and the ocean. I wish you a pleasant stay!
Villa Colonial on Tenerife
You enter a colonial mansion in bohemian style. How spacious and luxurious! You get a notion that the  artist in you, will never want to leave this place! But don't worry. You may stay!
You breath in the touch of bohemian lifestyle and spread your things around the
900m² living space, enjoying the lavish lifestyle of past centuries! Honey where have you gone? At the beginning you might get lost, that's how large this mansion is.
The Villa is located in the south of Tenerife, allowing to be part of the night life from time to time, yet being away from the hustle and bustle in your honeymoon house enjoying a perfect peaceful atmosphere.  You are only a few minutes away from the famous beaches of Tenerife. Walk on the beach hun?
And sunshine is guaranteed, on the sky and your mind!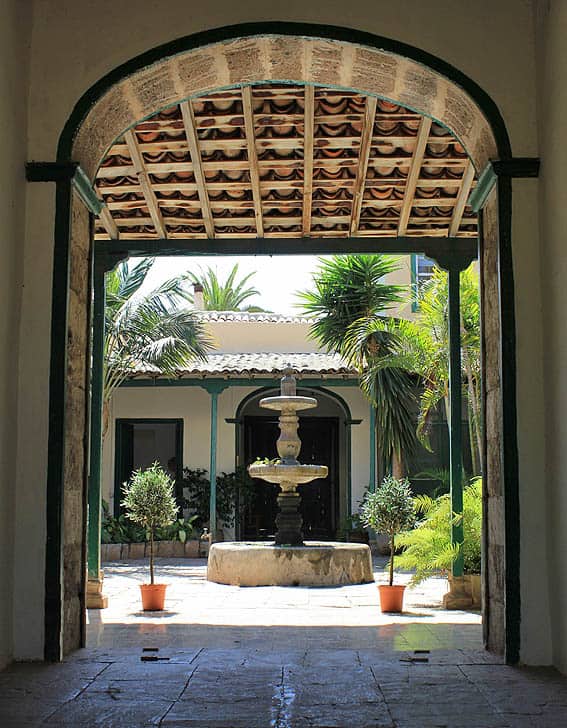 Joya de Los Valles
On your honeymoon you should not settle for less than the most exclusive accommodation on all of Lanzarote. A real first-class holiday home, noble, impressive and very individual, just like you! (2nd plural again)  The holiday Villa Joya de Los Valles is located in a beautiful rural area near Teguise. The outside-area of 4500 m² provides enough space for honeymooners and the large, heated swimming-pool invites for morning swims.
The house is a former water reservoir, which was converted into a luxurious and extraordinary holiday home.
Can you see yourself relaxing in the hot tub after a romantic candlelight dinner?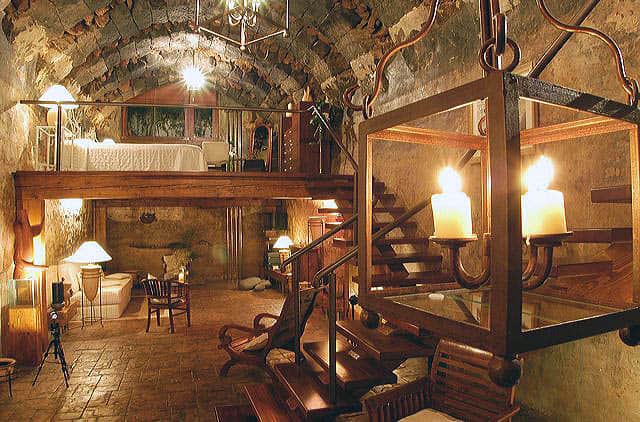 Villa Chica on La Gomera
You can imagine La Gomera as a little green pearl in a big blue ocean. Now imagine an eagle's nest with a flower-type pool, encircled by date palm trees and green lawn. This is Villa Chica. It is a first-class luxury mansion, like no other on the Island. You will meet undisturbed peace in charming nature.
You can cuddle and relax, try your luck at a nearby golf course, go for hikes and long walks, sunbath on your private pool or the sea. La Gomera – très chic!