Thank You for booking your holidays with us!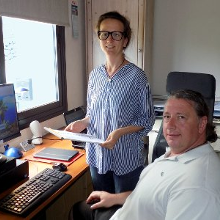 During your stay we are at your disposal for any questions or wishes you may have.
This accommodation respects our standards of selection and looks exactly as on the pictures, we have shooted them by ourselves.
Since 1996 Canary Company organized more than 3000 holidays for independent and curious travellers.