The Technological Institute for Renewable Energies was founded in 1990 in Tenerife to foster the sustainable development on the Canary Islands.
In "Montaña Pelada", in the south of the island Tenerife a framework for environmentally friendly tourism was consipated by Technological Institute for Renewable Energie: 24 bioclimatic villas. The project is one of its kind and took of with an international architectural competition. No less than 397 projects from 38 countries were submitted, from which 24 are chosen and implemented. All villas are designed to use exclusively of renewable energy. Thus, all accommodation sustain themself with energy without any carbon dioxide emissions. The houses were mainly built using natural materials such as native volcanic rock, wood and fired clay.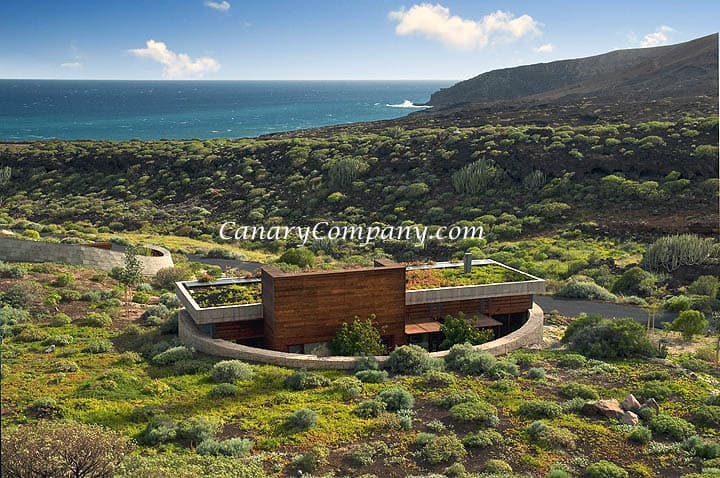 The location for the project has been selected because of in this zone's optimal climatic conditions: Wind from the north-east, great sun exposure, little rain and a dry soil are the best conditions for the use of renewables. The houses are equipped with special sensors to measure the internal temperature at different ceiling heights, the humidity and the air flow. All this information is analyzed in a central computer to ensure an optimal indoor climate.
The project represents a first and important step towards sustainable and environmentally friendly tourism on Tenerife, and contributes to the responsible deadling with it's unique nature.
For all those interested in bioclimatic architecture or renewable energy and their numerous usages, guided tours can be organized. Furthermore, there is a visitor center for meetings, conventions or workshops on sustainable development.
For last minute stays between 02/01/2016 and 02/28/2016 there is a 10% discount.